Steam Deck Review
The Steam Deck is a handheld console designed for PC gamers to access and utilize their Steam library when they are untethered from their main computer.
Steam Deck Specs
The steam deck is equipped with an AMD APU combining a Zen two CPU with an RDNA 2 GPU. That RDNA 2 GPU is the same one inside the PS5 and Xbox series X and series s, just with a little fewer compute units compared to the next-gen consoles, but it's still pretty impressive stuff.
It has an HD LCD touchscreen of 1200×800 of 7 inches, 16 gigs of RAM and three different storage capacities 64, 256, and 512 gigabytes.
All of the three models have the same RAM and APU so the only difference between them is how quickly you'll be accessing installed games and how many you can install plus a few extras.
It offers 16 gigs of LPDDR5 RAM, with 88 gigs per second of bandwidth in three storage solutions. 64 gigs of eMMC, 256 gigs of NVMe SSD, and a 512 gig NVMe SSD.
Steam Deck Reviews
Steam Deck Reviews have an average of 5 stars. 133 users in March gave the device all 5 points, which is a perfect score.
As far as I can remember, no other device has achieved such a high score.
Steam Deck Screen Size
Steam Deck screen size is a seven-inch LCD touchscreen with 1200×800 resolution regarded in the HD category.
Any resolution above Standard definition (SD) is considered high definition. SD is any resolution lower than 720p (1280 x 720).
1280×800 is considered HD but is not the industry-standard HD 1280×720, so for some games or applications, a small black bar can be seen at the bottom of the screen, a phenomenon that I could not reproduce in any test, so all games tested looked well in that screen dimensions.
Storage
The 64 Gig base model uses eMMC storage versus faster NVMe storage on the two higher-end models.
So if you think you really want one of these and you plan on playing bigger, more resource-intensive games that take up a lot of disk space, factor that into your decision-making process.
Design
The design of the steam deck itself is pretty bulky-looking. Aside from the touchscreen, it has a micro SD card slot for storage expansion to precision trackpads underneath the analog sticks, a dedicated steam button, and two additional buttons on the back of the device that's on top of the standard bumper/trigger combo on top.
The USB-C port on top isn't just for charging, you can actually plug in peripherals like a keyboard or a stick
if you want more ports, there's even this steam dock. It is a sold-separately accessory that basically turns your steam deck into a desktop PC running Linux with additional ports.
Steam Deck OS
The steam deck runs on a custom Linux distribution called Steam OS which means this is a full-fledged portable PC with a custom operating system. . It's a PC and should just play games like a PC.
Proton is the compatibility layer that makes it possible for Windows games to run on Linux hardware. And Valve says their goal is to get every single game on Steam in playable condition at 30 frames per second or better on the Steam deck. So 100% Steam compatibility at 30 FPS at least.
Will we achieve someday a high resolution 120 frames per second gaming?
Probably not. But "playable" is for Valve, at least 30 FPS.
But steam is only one game store. What about everything else? Epicgames, UPlay, Xbox?
According to Valve, the Steam Deck is not a wall. You can install whatever you want on it including other apps and any other operating system.
therefore, if you want, you can technically wipe the entire Steam Deck and install Windows 10 on it. It's a PC remember, genuinely one of the coolest most open portable consoles out there.
So, I am sure we are all happy that Valve is not locking everything, which I think is a major win for users.
Steam deck Offline
So theoretically, you can take this thing anywhere and play anything right even offline. You can be in a place without an internet connection and play.
Actually, you'll have to be online to download a game to the Steam Deck and if you want to play online multiplayer too.
If you're offline you'll also need a local save file or you'll need access to the game while connected to the internet in order to load a cloud saved game before starting an offline session.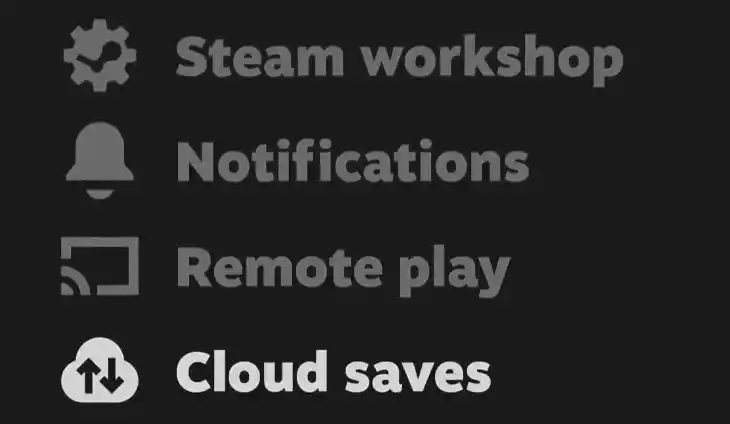 Valve also says some games are required to be launched in online mode as part of the initial game startup before they'll work in offline mode, usually because of some required update either to steam or the game itself.
So make sure you have all your updated and day-one patches fully installed before you go on a big road trip or to a cabin somewhere without internet access.
Some games employ anti-cheat measures and they need to be specifically configured for Steam deck for the game to work and that configuration is performed online as well.
Steam Deck Price
Though each steam deck is the same in terms of overall performance. The price differs only on the basis of internal storage.
For 64 gigs of eMMC data which is the base model, you'll have to pay $399 and includes a carrying case, the version with 256 Gig NVMe SSD costs 529 and includes a carrying case and exclusive Steam Community Profile bundle. Finally the 512-gigabyte NVMe SSD version cost $649 and offers an exclusive carrying case and anti-glare etched glass.
All of them again are the same in configuration, as explained above, and come with a carrying case, but the two pricier versions do have a few extras.
Steam Deck Weight
Steam Deck Weight is 670 grams (1,5 pounds approximately) without the deck and 720 grams (1,5 pounds approximately) with the deck attached. That makes a weight about 1,5 pounds.
It is considered relatively heavy to hold in your hand while playing without resting hands on a table or flat surface.
Steam Deck Expandable Storage
Regardless of which version you go with having more space on the Steam deck is always nice, thankfully an M2 2230 SSD slot is included in all configurations thus allowing players to expand on the internal storage even though the drives themselves are not cheap.
This does offer some insurance, especially for those settling for only 64 gigs in the base model.
Suspend And Resume Function
If you're in a hurry and don't want to simply exit the game you're playing. The steam deck supports a fast suspend and resume function through a specific functionality in the Steam OS. This makes it possible to press the power button to suspend one's game and put the handheld into sleep mode. pressing the power button again will cause it to immediately wake up and resume your progress. Given how beneficial this can be on the switch, it is a nice feature to have here.
Rate Shading And Ray Tracing
While this isn't the most powerful machine ever created, the steam deck is capable of supporting ray tracing and variable rate shading.
Mods In The Steam Deck
Mods are also supported though how much should that affect performance based on which ones are used remains to be seen.
Usage As A PC Controller
of the many functions that the steam Deck offers including its use as a proper PC, it can also work as a PC controller through remote play.
Well, it's probably more practical to just have a regular controller on hand. It's a nice bonus and potential flex on top of anything else.
Verified, Playable, And Unsupported
when creating the steam deck valve set a minimum 30 frames per second standard for its games to adhere to and hadn't found a game that failed to meet that requirement. In October 2021, they confirmed that it was testing the entire Steam library to ensure compatibility to that end, it's created at four categories for the same. VERIFIED: which means a game performs up to par on the Steam deck PLAYABLE, which requires some manual tweaking but should otherwise be playable. UNSUPPORTED for games that don't function say like Half Like Alyx due to the lack of VR and UNKNOWN which denotes games tha haven't been tested. This information will be available in one's library and the steam deck store. But the review process won't stop at launch. Valve has stated that it will continue to check games through launch and beyond. This is an ongoing evaluation of the entire catalogue and the games rating can change over time. titles will be re reviewed as a developer release updates or the deck software improves.
Current Verified Titles: There are currently more than 200 titles that have the Verify tag including Horizon Zero Dawn, God of War ,Death Loop, Metal Gear Rising, Revengeance, Celeste, hollow Knight, Dark Souls two and three, and so on.
titles in the playable category more than 100 and include N. Automata, Subnautica and so on. And in the unsupported category, there are 30 games with the Half Life Alyx and some VR games being the most notable so far.
Battleye and Easy Anti Cheat support
Given that some of the most popular steam titles are multiplayer titles, it stands to reason that anti cheat support for the steam deck would be important. Fortunately, Battleye, which is used in Destiny 2, has announced that it will support Proton on the Steam Deck, though only on an opt-in basis depending on the developers.
Easy anti cheat also confirmed Linux support with Valve further noting that their team has been working with Epic on easy anti cheat plus Proton support during 2022. therefore, since 2022 there will be steam deck support to your existing EAC games is now a simple process. This means no integration of Epic online services updating SDK versions or binaries, and so on.
Conclusions

Valve has not been successful when it comes to some of its previous hardware attempts over the years. Yes, the Steam Controller and maybe the biggest flop of them all, the Steam Machines.
I am Bob. I work as an audio engineer and audio technician. I work in mastering and arranging bridges in existing songs and the arrangement and orchestration of the chorus. In Planet HiFi I test gear for a couple of days and write a review. I also write about AV topics, amplifiers, speakers, and headphones.